The Project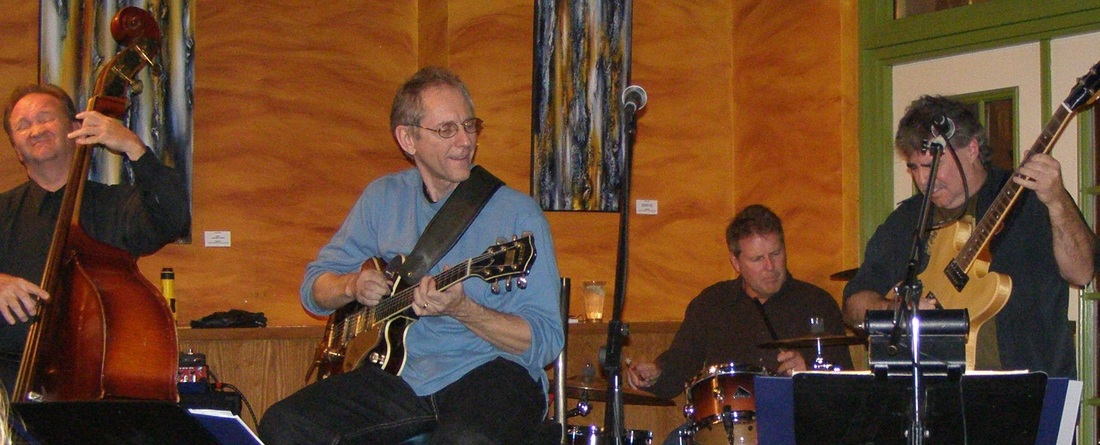 The Project is a Regina based jazz quartet that plays cover tunes originated by artists from Ellington to Metheny. Their repertoire also includes a variety of strong original compositions.

The members of The Project are veterans of the Saskatchewan music scene. Other jazz bands the members have belonged to include The Nutana Rhythm Section, Tony Martin and The Jazz Café, Round Midnight, Jive Daddy and The Swing Kings, Grace C. Charles, Brass Unlimited and The Jazz Bandits.

Whether swing, gypsy, funk, or fusion, The Project,with two guitars, bass and drums, bring excitement and fun to instrumental music.

The Project appears regularly in Regina at Bushwakker's and The Cathedral Village Free House. They also perform at corporate events and have performed at the Sask Jazz Festival.

The band can add a lead jazz vocalist and has done many shows backing Brandy Moore and Sheila Deck.