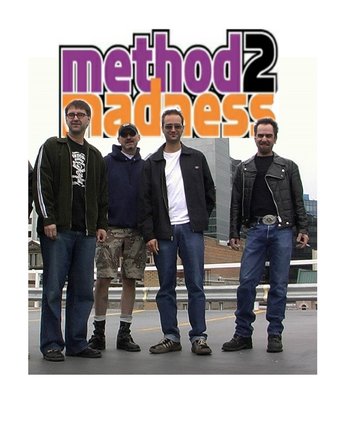 METHOD 2 MADNESS BAND
Method 2 Madness, also known as M2M (not to be confused with the female singing duo – these boys had the name first, plus they're much cuter) have been raising eyebrows in clubs and cabaret halls since 1990. Yes, they're over two decades old, and there is something to be said for that in this day of here-today-gone-tomorrow musical groups. Why has this band persevered? Some say it's the inseparable bond they share with each other. Still others insist that they are just too stupid to quit.

Over the years and countless gigs, whether a cabaret, dance, corporate event or a good old fashioned party, M2M has honed their craft and song list to
something unique in this day of look-alike sound-alike cover bands. You will
hear material that will surprise you in a good way. Songs that unite music
lovers across the widest genres are performed in a flawless yet unpredictable
manner.