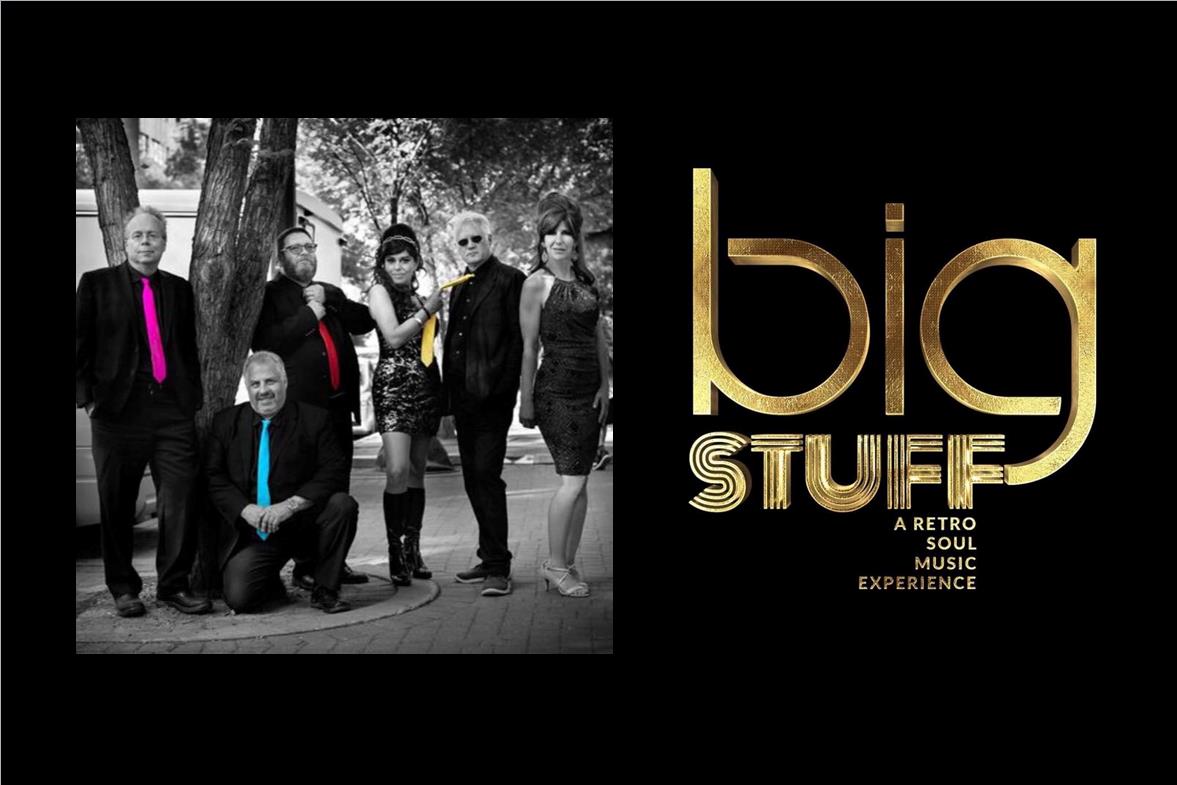 A 'stacked deck' of some of the most professional and versatile musicians, vocalists and performers known to Saskatchewan and Western Canada. Collectively they have come together as "Big Stuff", to celebrate incredibly innovative and formative years in music history.
Playing the coolest songs by artists including THE SUPREMES, JACKSON 5, FRANKIE VALLI, STEVIE WONDER & so many more. It just doesn't get more fun than this!

​The musicians in this band are very much in demand so get in touch with Finegold Entertainment early to book this amazing group for your next function!

EVENT REVIEWS

"It is great to see some of the best musicians in the city showcase their amazing talent together. Heidi and Carla's voices are matched only by the amazing caliber of instrumentalists that accompanied them. One couldn't ask for a better combination of musicians to represent the scene in Saskatoon.

Delegates from across the country experienced this as they danced their way onto the bus when the music finally stopped. Everyone went home knowing that Big Stuff and Saskatchewan know how it's done. It was a great night that was talked about for the rest of the conference."

Big Stuff is only going to get bigger!

Bonita Louise - CASA conference




Click the button to get in touch.
​Please give your name, the band name, the date of the event, location and venue.